On the Ethereum Blockchain 5.000 Mood Rollers NFT which is a unique, never stopping character, animated, created randomly. Mood Rollers NFT is a Random Character Collective project of Lucas Zanotto's. Which minted on 10th December 2021.
Check out the few things about the Mood Rollers project. So starting with various parts. First, Head is a center part of every roller, Which includes two arm blocks first, second and on each side it has the outermost screw.
Each and every block comes in various sizes ( Small, Medium and Small ). All the colors and materials are varied. 12 metallic surfaces and 12 matte included in the pallet.
With nearly combinations, all the rollers are unique and seamlessly looping pieces. In the 3D collectible sequence mood rollers have the combined large scale avatar with the quality handcrafted small batch lure. This topic is hot in the community, while the floor price is currently 0.12 ETH.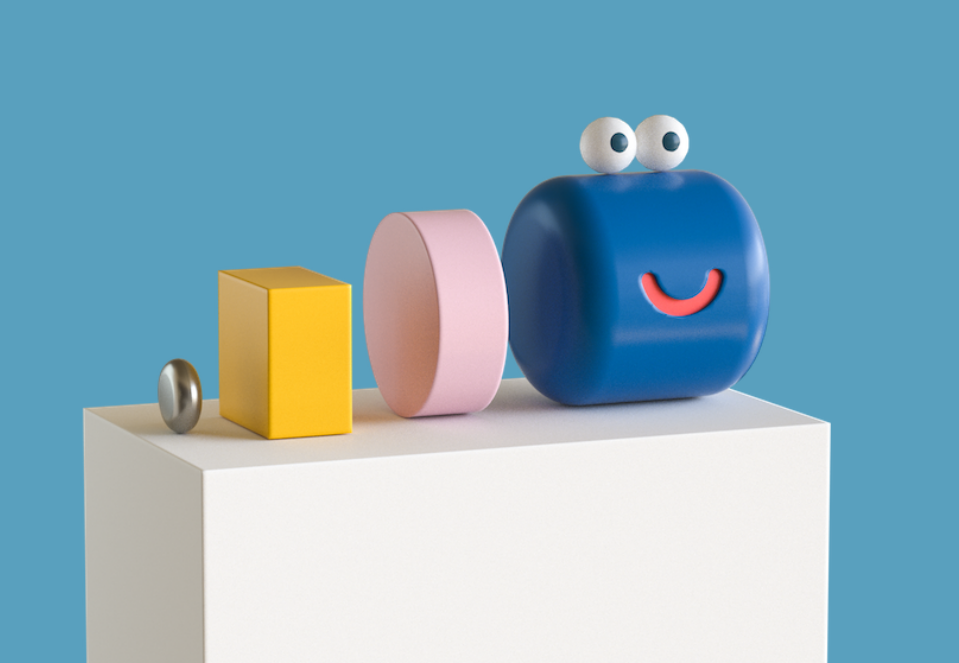 Few variations are rare in Mood rollers NFT.
First Metal Pieces 200
Second metal pieces 200
First and second metal pieces 150
fully metal rollers 45
The 5 Mood rollers NFT are rare pieces and completely available in white and black versions.
Designing and Animated of Mood rollers NFT is done by Lucas Zanotto.
Check out his twitter profile here.
Who is Lucas Zanotto
Lucas Zanotto is an art director who lives in Helsinki. He is an award – winning designer and animator. Also he collaborated with different types of crypto projects and artists as he is the author of Mood Rollers collection. Also developed a random character collective team as well as invisible friends. However Zanotto has own firm YATATOY. And he's working on children's materials.
Statistics of Mood Rollers NFT by Lucas Zanotto
In the last 7 days a Lucas zonotto's Mood rollers NFT was sold 21 times. The combined sales volume of Mood Rollers NFT was $2.13k. Also the Average price of one Mood Rollers NFT was $101.2. Lucas Zanotto owns 5000 tokens of Mood Rollers NFT.
  Image Source :  NFT-stats
Community Statistic
  Image Source :  NFT-stats
A simhood has changed the discord (to Random Character Collective) server name, because to add other artists in common animated randomly collection server. During this announcement to the entry of Mood rollers by Lucas Zanoto (177k followers) the floor price goes to 10x high.
FAQs :
What is a Mood Roller by Lucas Zanotto?
Mood Roller is a NFT collection developed by Lucas Zanotto. Mood rollers NFT is a collection of artwork ( Digital ) which has been stored on the blockchain.
What was the most expensive Mood Rollers NFT  by Lucas Zanotto sale?
As of now the most expensive Mood Rollers NFT by Lucas Zanotto was MoodRoller #365. On 05th June 2022 it was sold for $507.6
How many Mood Rollers NFT by Lucas Zanotto tokens exist?
In this date total 5000 mood rollers NFT available. And currently 2965 people own at least one moodrollers in their wallet.
How many MoodRollers by Lucas Zanotto were sold recently?
In the last one month 403 NFTs were sold by MoodRollers.
How much is the cost of  MoodRollers by Lucas Zanotto?
Below $80 was the cheapest price to sell NFT in the last one month by MoodRollers. And the above $382 was the highest price for sales. In the last  one month the median price was $165 MoodRollers by Lucas Zanotto NFT
Who are popular alternatives to Mood Rollers NFT by Lucas Zanotto ?